EVGA is one of the sponsors of GeForce LAN 6 and they just got done doing a presentation where they showed off one of the companies upcoming Intel X79 Express motherboards for the yet to be released Sandy Bridge-E CPU.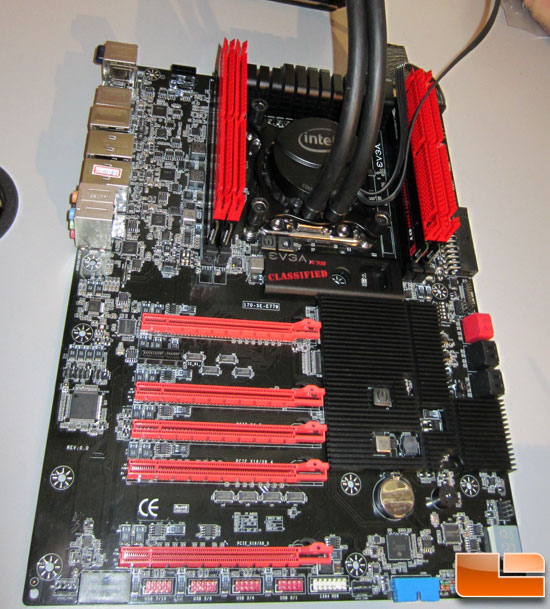 We were told by EVGA that they would be launching three Intel X79 boards when the LGA2011 socket launches. They told us that all three of the boards would be made available when Intel launches the platform. This is big for EVGA as they were late to market with both the Intel P67 and Intel Z68 platforms. EVGA is looking at this launch as a fresh start for the motherboard team. The three boards that are going to be available at launch are:
EVGA x79 SLI – E775
EVGA X79 FTW – E777
EVGA X79 Classified – E779
The motherboard that was shown at NVIDIA's GeForce LAN 6 was the flagship board, the EVGA X79 Classified (part number E779).