At last month's E3, AMD unveiled the world's first consumer 5GHz procesor, and now, it's finally becoming available – but in small quantities.
AMD's new top-end is the FX-9590, which is stock-clocked at 4.7GHz but can peak at 5.0GHz when the load demands it, while the FX-9370 is clocked at 4.4GHz and can be boosted to 4.7GHz.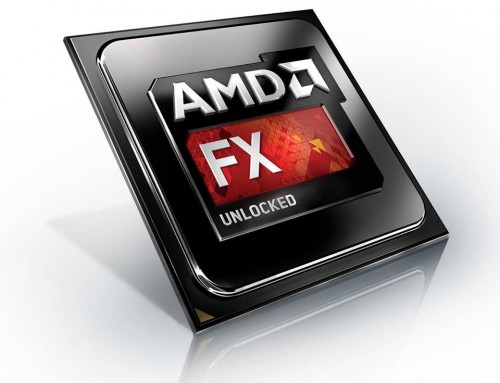 The easiest place to get either one of these processors is through a system integrator, but even there, finding it is difficult. Even some of the builders that mention the 5.0GHz clock speed on their front page don't have the FX-9590 as an option in any of their AMD rigs – it's about as nonsensical as it gets. Nonetheless, those builders that will offer at least that one model at some point in the near future includes:
Canada Computers
CyberPower
iBUYPOWER
Digital Storm
Extreme PC
Maingear
Memory Express
NCIX
Origin PC
Puget Systems
Velocity Micro
When the FX-9590 hit some etailers last week, the going price hovered around $900. Looking at MAINGEAR, we can see this price backed-up; upgrading from the $200 (market value) FX-8350 to the FX-9590 adds $729 to the total price. At Origin PC, moving from the FX-9370 to the FX-9590 yields a $200 premium. These sure are some expensive CPUs.
At Amazon, the FX-9590 can be found at some sellers for just $600, so clearly, pricing at the moment is about as stable as my typical overclocks.
Is AMD's FX-9590 worth its the high price tag. Currently an Intel's highest-end six-core offering is the 3.5GHz (4.0GHz Turbo) Core i7-3970X. Nevertheless, if you are a gamer, the board of choice is pretty important for the utmost performance. So, will you go for such an expensive processor or get something cheaper and overclock it to reach on par performance?