OnePlus 2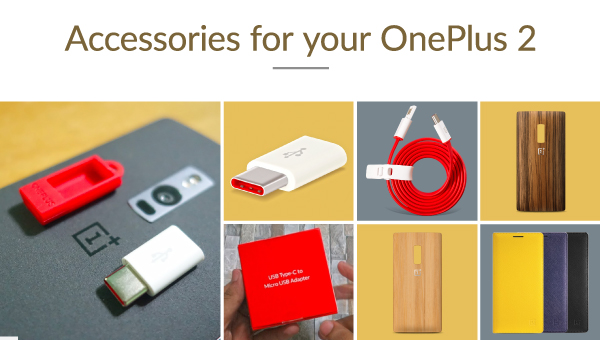 The OnePlus 2, Ultra Performance for the Flagship Killer
Ever since the worldwide release of the OnePlus One in 2014, OnePlus has been turning people's heads with the launch of their line of exclusive smartphones. The brand popularized their devices amongst tech professionals and reviewers in the industry, who dubbed their first phone as a "Flagship Killer". Today, OnePlus is making their next move in the production of high-end devices by introducing the OnePlusOne's successor— a smartphone aptly named OnePlus2.
The OnePlus 2 smartphone includes enhanced versions of all the features available on the first version. The expansions and upgrades made to OnePlus 2 changes the entirety of their smartphone line, making the phone one that will once again attract the attention of casual users and tech-experts alike.
The OnePlus 2's specs include OxygenOS, the brand's take on the Android system. This new user interface allows users to customize the visuals as well as programme the different modes of usage, effectively personalizing the phone's interface to suit each user's preferences and needs. This spec essentially transforms this next generation phone into a unique mobile device that is uniquely perfect for its user. The best part; theprice of the OnePlus 2 offers users a great deal, when they consider the smartphone's features and functionality.
A Snapshot of the OnePlus 2's Grand Performance
The OnePlus 2 is widely considered the successor of the original "Flagship Killer", taking up the mantle by having a much more reasonable price tag than other tenured smartphones.
The Phones Specs are as follows:
The One Plus 2 runs the new OxygenOS based on the Android 5.1 Lollipop OS on a 1.8GHz octa-core Cortex-A53 and Cortex A57 processor.
The phone comes with a 5.5-inch LTPS capacitive LCD touchscreen that has a resolution of 1080p Full-HD.
The device also boasts a 13MP rear camera with 4128 x 3096 still imaging, 2160p video recording at 30fps, 1080p at 60fps, and a 5MP front camera that shoots 1080p stills and videos.
The phone line is then divided into two variants, based on their memory, with a 16GB internal storage/3GB RAM version, and a 64GB internal storage/ 4GB RAM version. Both variants are non-expandable.
Buy Here S$598 (lazada.sg)